Has it really been nearly 14 months since I posted anything blog-worthy?  I'm not sure why though. It's not like I've been a hermit for the last almost-year-and-a-half.
I think I had a slightly sub-conscious New Year's resolution that I would start my cycling training earlier in 2018. So early in fact that, for the first time, I took part in the No Excuses Cambridgeshire Sportive this weekend.
Experience tells me that I don't fare particularly well in early season rides, particularly when I can't go at my own pace.  Just ask some of the Longstanton Wheelers about my bail-out on the way to the Blue Egg to be picked up by my wife outside the Adnams shop in Saffron Walden! At least I got some beer that day.
Some of you may remember that I suffered from pneumonia four years ago, and doctors were quick to point out that I would likely suffer in the colder months. I guess that some of that manifests itself when I'm on a bike, so I've had to have a think about how I can train in the winter whilst trying to stay as warm as possible. The turbo needed a dust-off …
Indoor mostly, but definitely earlier
My plan was to do a couple of rides on Zwift a week with a daytime ride at the weekends. Only earlier than ever before. Armed with a British Cycling training plan and a purpose in mind for later on in the season, I paid my entry fee and booked on to the ride in the hope that I'd still be doing some riding in the lead up to it.
Sods law – a week before the ride the usual February heavy cold set in and I ended up coughing and sneezing my way through the week wondering whether I'd actually have a valid excuse to not do it. Not so.
Brass monkeys
Waking up on the morning of the 24th February, it was clear it was going to be a cold day.
The weather gurus were predicting temperatures of -2 rising to a balmy 5 degrees celsius over the course of the day, with a stiff easterly wind which is quite unusual for this area of the UK (not the stiff part – it's always hard in the headwinds here).  At least there was a bright blue sky and sun to look forward to.
Arriving at the East of England Showground near Peterborough by about 9am, I made my way into the registration area to sign in and collect my number. Riders were already lining up for the delayed start, many of them drinking tea and coffee trying to stay warm in what I'm sure has previously been a cow shed (they hold agricultural shows there). I went back to the car and sat in the residual warmth having a drink before getting my kit ready.
I had planned to set off at around 10am, but because there were weather issues out on the road it seemed the organisers were holding riders back even more, causing a lot of us to queue outside in the cold for around half an hour. Eventually I made it into the cattle shed before setting off at 11am in to the cold February air.
The route was largely undulating, taking you through pleasant little stone-built villages and over a number of bridges. It didn't take long to forget about the cold and focus on enjoying the ride. Before long I was happily whizzing along with the cool wind behind me, admiring the views and basking in the sun.
The hardest parts were always going to be cycling directly into the easterly wind, and it's fair to say I found those bits tough. What would normally be tailwind assisted sections, such as the Pilton to Hamerton road, were total slogfests in the exposed Cambridgeshire plains, so I did my best to tuck in behind anyone I could find before pushing on to find the next person.
At mile 34 there was a feed stop which was quite depleted by the time I got there, but I took the opportunity to wolf down a flapjack and grab a couple of apple flavoured SIS energy gels that I had not come across before. After a quick trip to the gents (as quick as you can be when everyone else is doing the same), I was off again.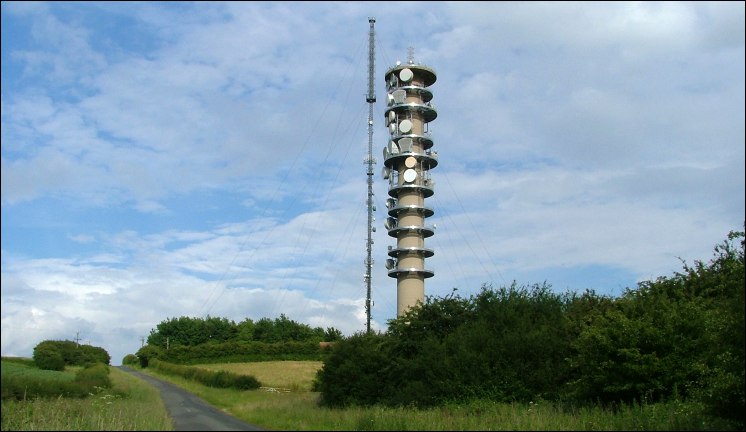 The last 18 miles passed by with the odd twist and turn meaning you alternated between headwind and crosswind for the most part. Eventually, Morborne Hill transmitting station came closer and closer into view until I made it back to Oundle Road and the push for the finish line.
Given my track record with winter cycling I was quite happy with my time. The event organisers also give out a nice medal to finishers which says, quite fittingly, that "I had no excuses".
All in all it was a great day in the saddle. Well organised, nice route and a  good entrée to what should be a great year on the bike.
Oh, and I did it on a new winter bike. More on that in another post!