Five weeks in and riding the bike has never felt better, but with a weekend dedicated to working at the Duxford air show it was never going to be a complete week of training. It was also a weekend where Saracens were due to play in the Aviva Premiership final and I couldn't miss that for anything …
Knowing that the weekend's scheduled rides were going to be tough to fit in, I tried to compensate for that by pushing myself harder during the two midweek sessions, which also resulted in my average speed increasing. This could be the first sign that my strength and fitness has improved, which would be expected after four weeks of 'base' training. You would be forgiven for thinking that you could increase your average cycling speed easily by just pedaling harder, but you need to be able to have the strength to keep that harder pedaling going for longer – so it's not as easy as you may think.
Duxford May Air Show
Duxford was much quieter than usual. This year they have introduced a £5 parking fee and are not making tickets available to buy on the day, meaning that plenty of people were being turned away at the gate including some who had traveled all the way from Italy and beyond. It was a frustrating day in many respects. There were a fair number of people chancing their arm and not bothering (or forgetting) to buy a car park ticket – leading to some interesting exchanges at the ticket booths.
It's all in the name of security and planning. The Shoreham air crash in 2015 has meant that UK air shows have had to tighten up their controls. Part of this is making sure that they can guarantee how many people are attending so they can make sure they have the right numbers of staff and resources in place to deal with an emergency. As a worker I value this approach but I can see why it would also annoy the hell out of the public and enthusiasts alike. I expect we'll see some minor changes for the July Flying Legends show.
Saracens – Double Champions!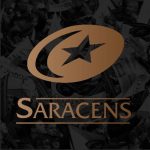 My weekend was made considerably better by Saracens winning the double – something not achieved by any English premiership rugby club in 12 years. It's been a great year seeing them win both the European Champions Cup and the Aviva Premiership, and continues the ethos of 'something special' happening at Saracens. Long may it continue!
This weeks training plan & rides
So I only managed two days of riding this week because of the above activities clashing with the weekend. Doing some rides is better than none though …
Week 5 stats:
| | This week | Cumulative |
| --- | --- | --- |
| Distance | 36.3miles / 58.4km | 260.4miles / 419.0km |
| Time | 2h6 | 18h53 |
| Elevation | 354ft | 3440ft |
Sponsor me (please)!
Don't forget that you can donate at JustGiving by going to www.justgiving.com/ChrisoftheHays or by clicking the image below – plus don't forget to subscribe to the blog to hear about how my training is going! Thanking you.